As St Luke's church is a multi-purpose building, it is possible to hire
the hall for private functions such as: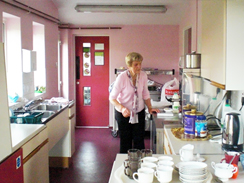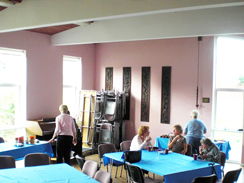 You can hire St Paul's Hall for only £25 per hour.

Hire includes the use of a small kitchen, pictured.

A non-refundable booking deposit of £25 is required to secure your booking. We also require a Holding Fee of £40 to cover accidental damage or failure to show up for the booking which is refundable after the event.
A car park is available at the church which can accommodate approximately 15 vehicles.

Please note that due to the fact that St Luke's is primarily a place of worship, and is in close proximity to residential housing, late night events are unfortunately not possible.
Events should finish ideally between 6:00pm - 10:00pm. This is, of course, dependant on the nature of the event.

All bookings are subject to availability and the Parish reserves the right to refuse a booking if it seems inappropriate.

For further information, inquire availability or to reserve a date at St Luke's please contact the vicarage on: 0121 556 0687